Melt Fat And Build Lean Muscle With Our Fitness Kickboxing Classes
Our high-energy Fitness Kickboxing Classes are helping men and women of all skills and abilities burn fat and get in great shape fast. There's simply no better way to keep your heart racing and your muscles moving while staying motivated every step of the way.
At ABMMA Mobile, our Fitness Kickboxing Classes can improve your striking, tone every muscle in your body, and give you a sense of confidence that can carry over into all aspects of your life.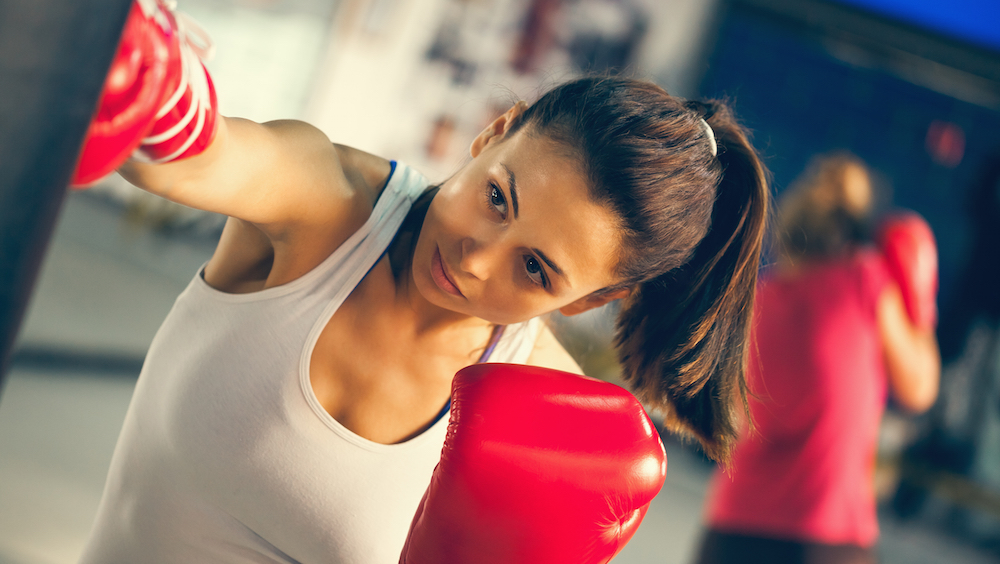 Learn Practical Self-Defense And Shed Unwanted Fat In Our Fitness Kickboxing Classes Today!
Not only are our Fitness Kickboxing Classes a great way to push your body and build strength in a hurry. They also offer you a core set of self-defense skills that could keep you safe in any real-world situation.
Our skilled instructors work hard to help students of all abilities learn how to strike with power and efficiency, preparing you for the off-chance that you might have to defend yourself at a moment's notice.
As you work to perfect every element of this cutting-edge system, you won't even realize how hard you're working - until you walk away drenched in sweat feeling accomplished and ready for anything life throws your way.
With our Fitness Kickboxing Classes In Mobile, you can enjoy:
Rapid fat burn across all those stubborn areas
Lean muscle growth in a way static workouts can't provide
Incredible cardiovascular health and endurance
Powerful self-defense skills that could keep you safe in any situation
Unwavering self-confidence in everything you do
Take The First Step Toward Better Health And Self-Defense With Our Fitness Kickboxing Classes In Mobile
At ABMAA Mobile, you'll never have to fear intimidation or discouragement. Our Fitness Kickboxing Classes are great for all experience levels, helping you learn from the ground up with scaleable movements and modifiable workouts.
In no time, you'll look and feel incredible. But don't miss out. Just fill out the short form on your screen to get started.