Build Strength And Confidence In Your Child WIth Our Kids Martial Arts Classes
Don't let your child slip into the habits of inactivity. At ABMMA Mobile, our Kids Martial Arts classes make it more exciting than ever for your child to stay active, learn vital self-defense skills, and build lifelong character traits that can serve as the foundation for anything they do.
Our Kids Martial Arts classes in Mobile are perfect for all ages and experience levels. Learn more today!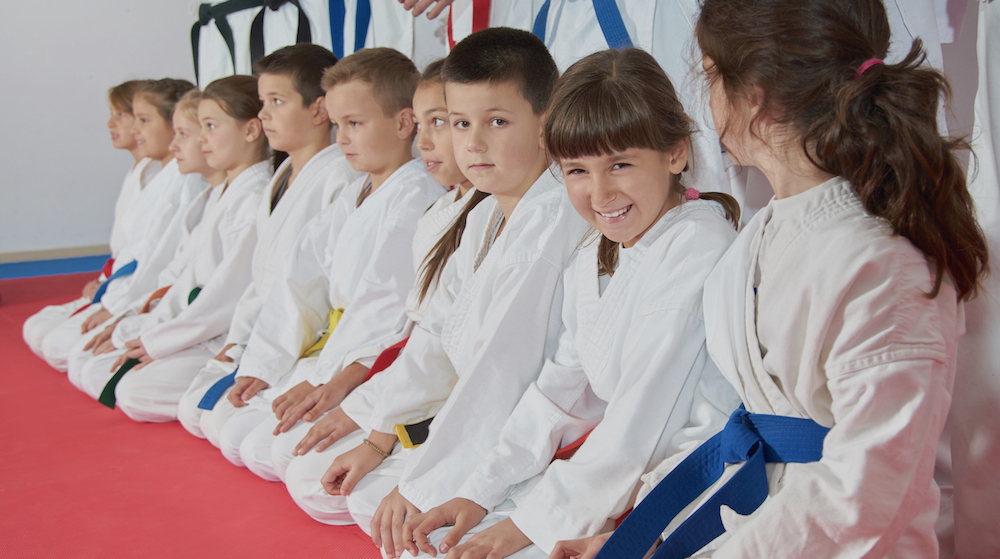 Surround Your Child With New Friends And Great Skills In Our Kids Martial Arts Classes
We are proud to offer age-specific classes at ABMMA that allow students to meet new friends and train alongside classmates of their same skill level and maturity.
Our Kids Martial Arts Classes in Mobile include:
Little Ninjas (Ages 4-7): Our Fundamental course for the little one who is just getting started. We cover the basics of movement and coordination, while also helping students develop social skills and learn how to work together as a team.
Our Little Ninjas learn how to listen and focus and take pride in their accomplishments.
Junior MMA (Ages 7-15): Perfect for beginners as well as graduates of the Little Ninjas program, our Junior MMA course introduces students to self-defense strategies for competition and the real world. We also help kids develop confidence in themselves with reassuring instruction.
The Junior MMA program offers exciting promotion opportunities as students grow and improve their skills.
Students over the age of 15 are invited to participate in our Adult Martial Arts programs, including Jiu Jitsu, Muay Thai, and Fitness Kickboxing!
Kids Martial Arts Training At ABMMA Mobile Can Set Your Child Up For Success In Anything They Do
Most students that come through our doors will never be professional fighters or MMA superstars. But they will carry the skills they learned in our Kids Martial Arts programs with them throughout life.
At ABMMA Mobile, we prepare students of all backgrounds for any challenge life throws their way and we give them the tools to succeed no matter what path they choose. Your child will walk away with skills they can use at home, in the classroom, and even into adulthood.
Our Kids Martial Arts Classes teach:
Respect and discipline
Focus and attention to detail
Lifelong habits of physical activity
Bully prevention and conflict resolution strategies
Unwavering confidence in everything they do
Take The First Step Today With Our Kids Martial Arts Classes In Mobile
If you're looking for a better way to help your child stay active and enjoy exciting instruction that always keeps them on their toes, look no further than our Kids Martial Arts Classes in Mobile.
Our system at ABMMA is helping kids of all ages and abilities build themselves up from day one. Give your child the best chance to succeed.Just fill out the short form on your screen to get started today!