Our Muay Thai Classes Help You Master The Art Of 8 Limbs
Looking for a total-body workout that teaches you how to strike with power and speed using any part of your body? Then our Muay Thai Classes in Mobile are for you. Known as The Art of 8 Limbs, Muay Thai teaches fighters how use your...
...to take down an opponent in any situation.
At ABMMA Mobile, our Muay Thai Classes can help you develop speed and strength while also teaching you to use your body in unison as you defend yourself in the ring or the real world.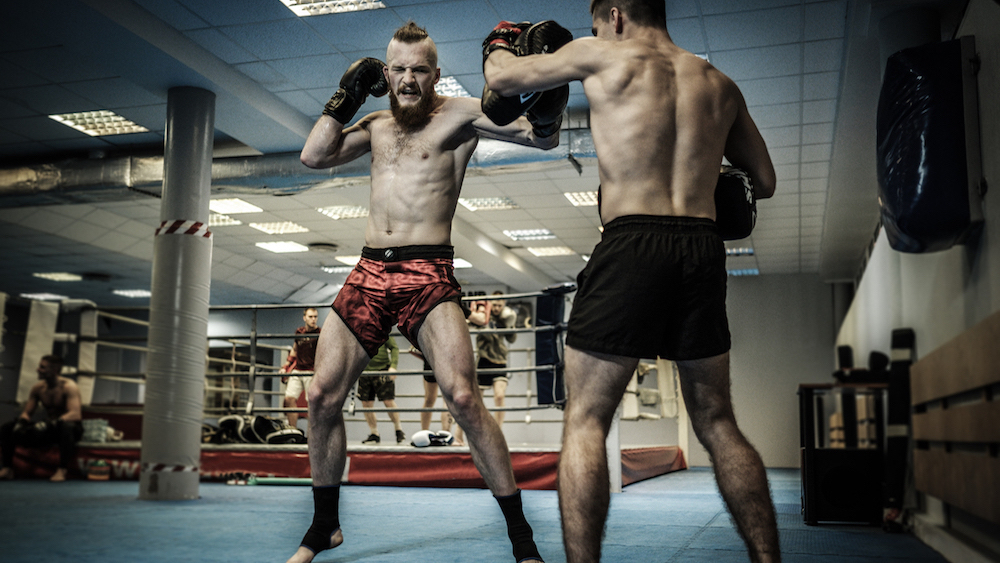 Take On A Total-Body System With High-Quality Muay Thai Classes
There's no better self-defense system around to teach you the coordination and power it takes to come out on top. Muay Thai training emphasizes balance in all positions while promoting explosive athleticism as you react in a conflict.
Our Muay Thai Classes in Mobile offer you the best blend of self-defense and fitness training and can be perfect for all experience levels with help from our skilled team of instructors.
Take on the traditional art of Muay Thai today and push yourself to achieve:
Lightning quick reaction times
Speed and strength in every movement
Incredible athleticism in no time
A lean, fit physique
Powerful self-defense skills for any situation
Muay Thai training at ABMMA Mobile keeps you on your toes from day one, pushing you to get better with every class. Are you ready to get started?
Join Us Today For The Best Muay Thai Classes In Mobile!
Looking to get fit? Want to learn how to defend yourself? Hoping to drop some of that daily stress?
Our Muay Thai Classes in Mobile have got you covered. Get the best instruction around and support every step of the way.
Just fill out the short form on your screen today to get started!